Mega E & M Trading and Contracting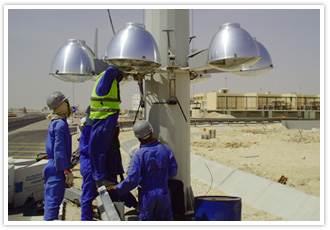 Mega E&M Trading and Contracting provides a wide range of engineering services in the industrial and commercial markets. The company was established in 2010 with the ambition to be the preferred electrical & mechanical contractor in Qatar and deliver integrated solutions for the market's increasing complex needs in the road works, industrial property and retail sectors.
We are a fully owned subsidiary of Traffic Tech (Gulf), the region's leading systems integrator providing turnkey solutions in traffic management & ITS, truck scales & weigh stations, parking management, and security systems.
Mega E&M Trading and Contracting taps on Traffic Tech's over two decades of systems integration and project management experience to provide new and complementary engineering services in various areas including street lighting, power generation systems, power distribution networks, communications, and general commercial & industrial segments.
We are committed to meet and exceed our customer's expectations by providing high quality equipment and supplies from industry recognized suppliers; seamless workmanship through our well experienced and highly qualified staff; and efficient processes developed and controlled in accordance with ISO 9000 Quality Management Standards.
Mega E&M Trading and Contracting is backed by two recognized group of companies in the region. We are a member of the Traffic Tech Group, a group of six companies strategically located in three countries with operations throughout the Middle East and the Arabian Gulf region. And Al-Sulaiman Group, a diversified group of companies in Qatar specialized in trading, contracting, manufacturing, oil & gas, and services.
Mega E&M is determined to be the leading innovative & cost effective Qatari MEP contractor, providing exceptional, high quality and reliable contracting services in high ethical manner.

We are committed to grow, develop and be a key partner in the development of Qatar's infrastructure & industrial expansion through our dedication to understand & fulfill our customer's needs and requirements.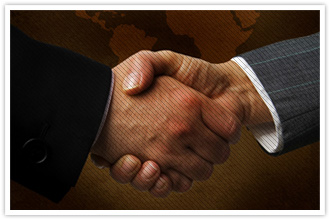 Mega E&M's vision is to be the preferred electrical and mechanical contractor in Qatar. We will earn our customers' confidence and loyalty through seamless quality and on-time delivery of our products and services.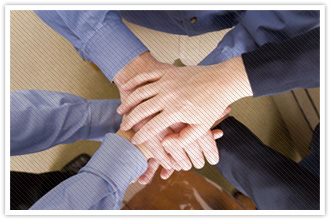 To establish and maintain long-term relationship built on respect, confidence and mutual trust with every customer and ultimately support them in their objectives and goals.

To conduct our business from conception to delivery and beyond, with integrity and full compliance to regulations; with total commitment to quality; and without any compromise on operations safety and timely delivery.

To excel in our operation's safety, product and services quality, innovations in our solutions, and total customer satisfaction.

To achieve success based on our principles of responsibility, respect and determination.